"We Love to Quilt!"
We are the Mothertown Quilters Guild of Lancaster, Massachusetts.
Our next meeting is Tuesday, March 13, 2018   Jennifer Watchhorn– From Hardware Store to Quilt shop!
We are delighted to announce our 10th Anniversary Quilt Show next year – September 29, 2018 at the Lancaster Community Center.  If you'd like to buy tickets in advance on line click here.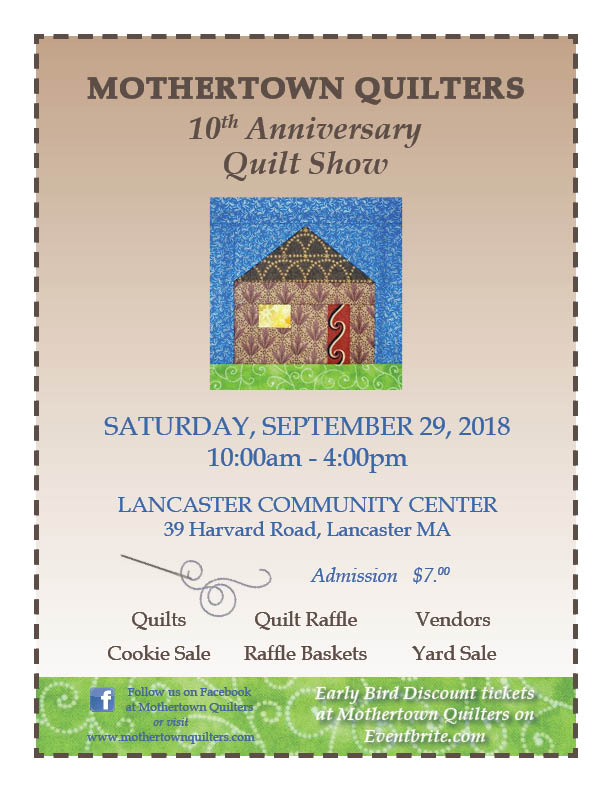 Hope to see you at the next Bolton Fair, August 10-12, 2017. Our theme will be Geometry and Illusion.
Here's our quilt shown The Best of the Region's Quilt Guilds at the New England Quilt Museum ​August 3 – 27, 2017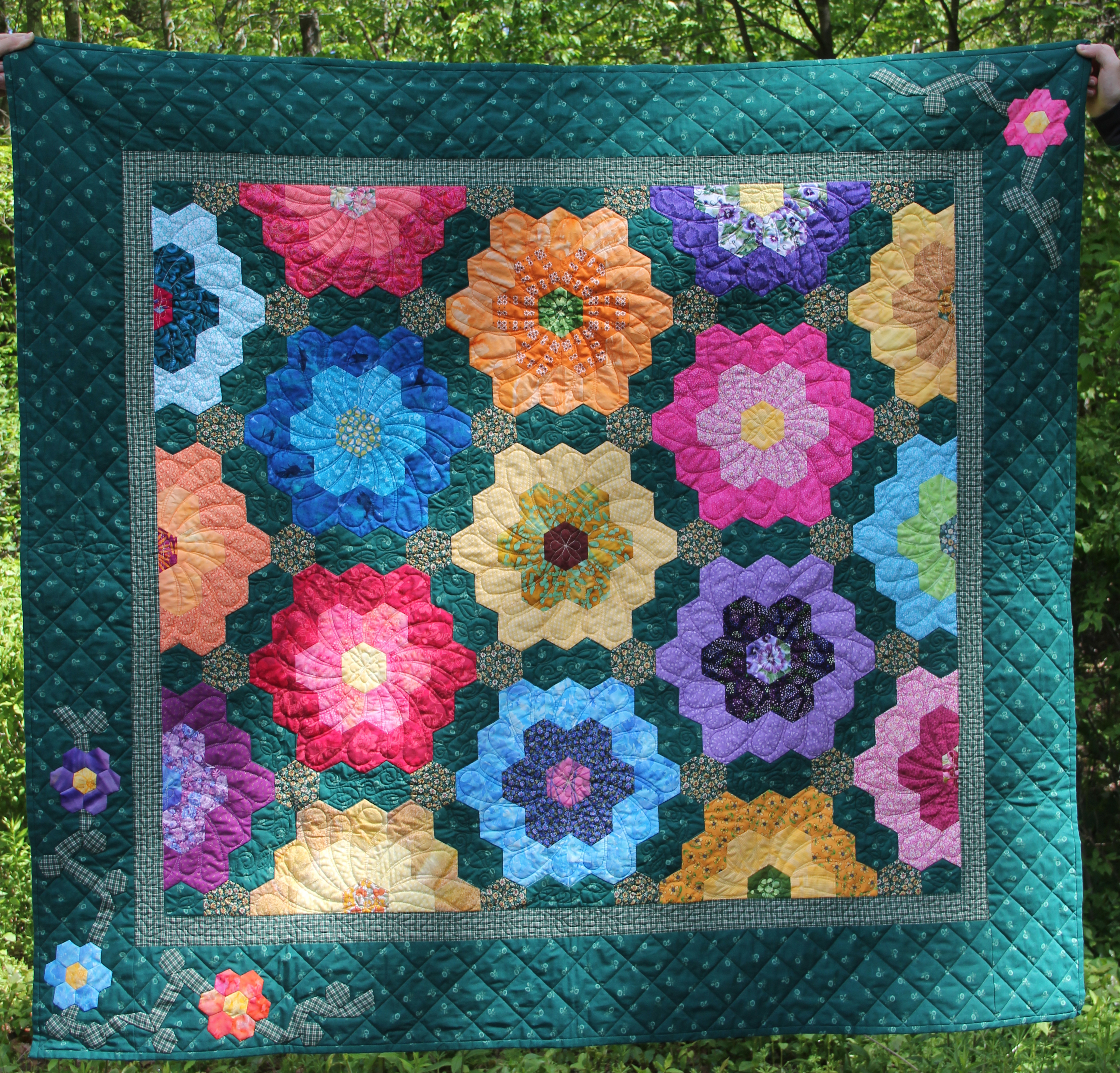 If you purchased a charm pack (5″ squares) at the Bolton Fair click here to see some of  the items and the patterns.
More about us!  We had our first meeting in the spring of 2008.  Our guild is small but very active in helping our surrounding communities.  If you want to contact us click here to send us an email or if you'd like to reach us by mail.
Mothertown Quilters
P.O. Box 223
Lancaster, MA 01523-0223
We meet the second Tuesday of the month at 7 pm with social time at 6:30 pm, from September through June, in the Fellowship Hall of the Village Church, South Lancaster (park in the fenced lot at the corner of Sawyer and Prescott and come in the back door).Visitors are always welcome at our meetings.  We only ask that you  pay a $5 guest fee.
Membership is OPEN!!!  Dues are only $25.